Mundy selected as Science and Human Rights FutureGen Scholar
Dec. 14, 2022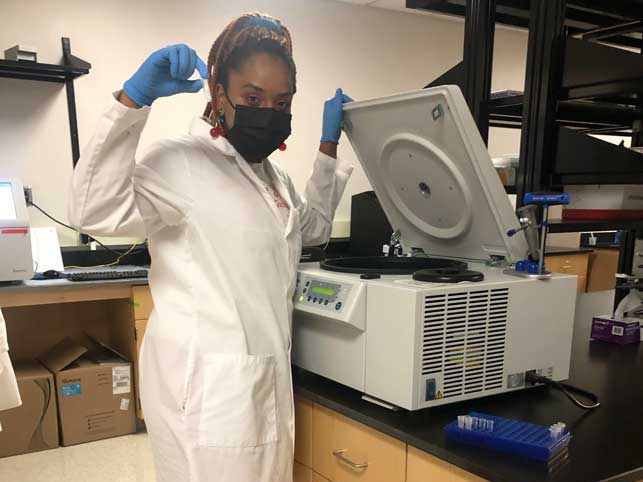 Amber Mundy, a graduate student at in the Department of Forensic Science at Virginia Commonwealth University, has been selected as a Science and Human Rights FutureGen Scholar by the American Association for the Advancement of Science (AAAS) Science and Human Rights Coalition. This initiative supports undergraduate and graduate students as they pursue a project on their campus or local community at the intersection of science, technology and human rights.
Mundy's project, "East Marshall Street Well Project: Crania and Mandible DNA Sequencing," has its roots in the 1990s, when human remains and medical artifacts dating back from before the Civil War were excavated from a well during construction at VCU. She plans to use scientific techniques in service of "restoring the dignity to individuals whose remains were stolen from their resting place," using DNA sequencing technology to identify the biogeographic ancestry and phenotypic characteristics, which will also provide other genetic markers used to reassociate the remains of unique individuals: out of a commingled assemblage.
Mundy notes that her project's chief goal is "uplifting the individuals and their communities that were wronged." In addition to focusing on respectful handling of the remains, she plans to develop educational materials on medical racism and involve local youth in her project.
Read the full award announcement on the AAAS website.