About
Forensic science is an interdisciplinary, applied science discipline that incorporate principles of biology, chemistry, engineering, physics and more.
Forensic science practitioners are committed to serving criminal justice, social justice and public health systems with the application of sound scientific methodology. Forensic scientists are certified/licensed clinical laboratory professionals who analyze and interpret physical evidence from criminal, humanitarian and historical investigations – serving as objective advocates for evidence, victims, suspects and patients.
VCU's Department of Forensic Science is on the leading edge of forensic science education and research. As our own fully staffed, fully functional multidisciplinary department, we are uniquely qualified to prepare students for careers in the laboratory sciences. Our faculty and staff strive for academic excellence while focusing on building a strong culture of care for our students. As a student, you will have the opportunity to engage in a wealth of hands-on experiences, inside and outside of the classroom. VCU is one of few universities in the country and the only university in Virginia to have both undergraduate and graduate degree programs accredited by the Forensic Science Education Programs Accreditation Commission (FEPAC).
Our Mission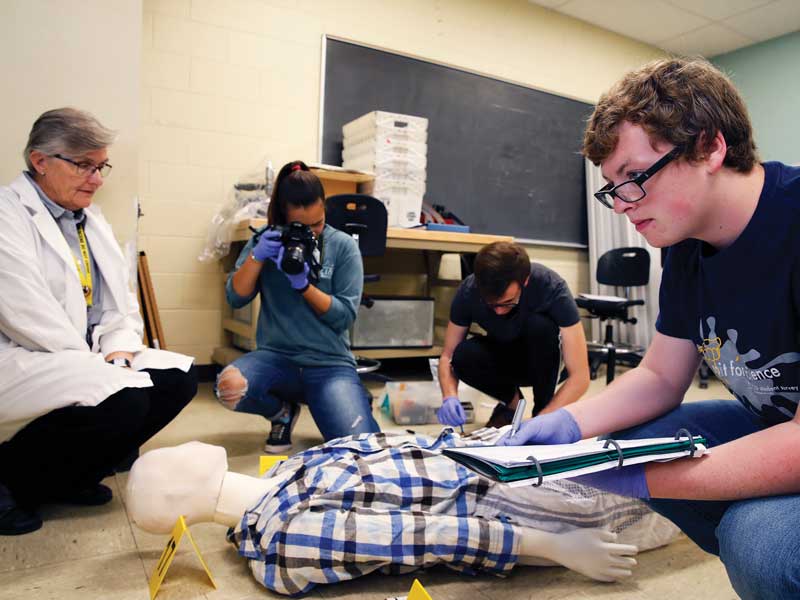 The mission of the Department of Forensic Science is to advance the field of forensic science through teaching, research, community outreach and stakeholder engagement. Ultimately, the vision of the Department of Forensic Science is to inspire the next generation of students to become global leaders in the forensic science community and beyond through unparalleled competency and innovation. Each academic degree program offered has established program missions that are unique to the curricula offered.
What is forensic science?
Learn more about the discipline by watching our video that explores topics such as crime scene investigation, laboratory analysis of evidence and much more.
Why study forensic science?
In addition to gaining vast knowledge in forensic science and related sciences, you'll gain meaningful skills in communication and critical thinking. Learn more about the value of a forensic science degree.