Research
Student research projects have been successful in providing faculty, professionals and students with opportunities to contribute to the knowledge base of forensic science.
For example, our student research has led to development of standard operating procedures for operational laboratories, presentations at local, regional and national meetings, and peer-reviewed journal publications. Since 2005, student research has led to more than 120 peer-reviewed publications and more than 500 platform talks or poster presentations.
Independent Study
The Independent Study course (FRSC 692) is an elective experience designed to provide an opportunity for independent research in an area that relates to forensic science. Students work with their academic advisers and/or instructors to identify either an accredited crime laboratory or university research laboratory and mentor. The experience culminates in research presentations at a campus seminar and/or professional conferences, and a written technical report. Students and mentors are encouraged to submit their research work for publication.
Directed Research
A directed research experience (FRSC 793: Forensic Science Research Experience) is a core requirement for the M.S. curriculum. Students conduct independent research analyses in a specialization area of interest. Through this process, students gain valuable research experience while gaining practical experience in forensic laboratory practices and methods. This experience culminates in a research presentation at a campus seminar and/or professional conference, a written technical report, and formal evaluation by a committee of faculty and forensic science practitioners. Students and mentors are strongly encouraged to submit their research work for publication.
Present Your Work
Join our program and present your research at professional academic conferences such as:
American Academy of Forensic Sciences

Mid-Atlantic Association of Forensic Scientists

Promega International Symposia on Human Identification

Society of Forensic Toxicologists
Get Published
Our students have recently published research manuscripts in prestigious academic journals such as:
Journal of Forensic Science
Journal of Forensic Identification
Journal of Analytical Toxicology
Diagnostic Molecular Pathology
American Journal of Forensic Medicine & Pathology
Forensic Science International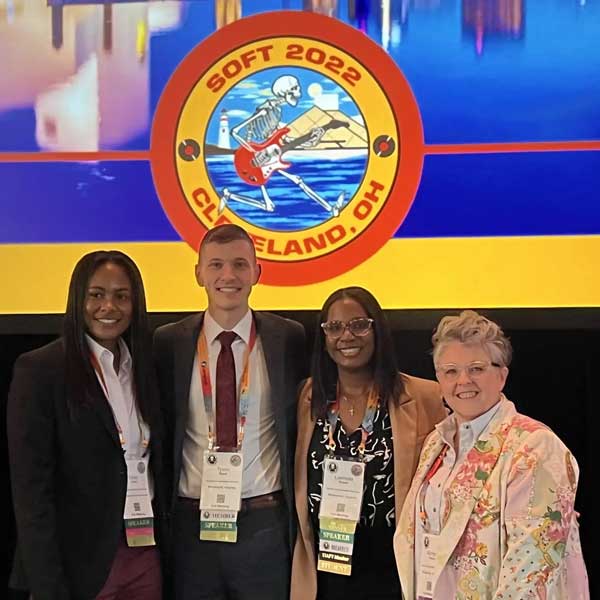 Research in the News
Scientists, who each worked in VCU's Forensic Toxicology Research lab, honored at Society of Forensic Toxicologists meeting.