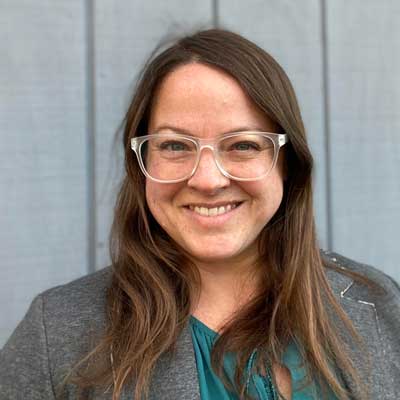 Sarah Seashols-Williams, Ph.D.
Associate Professor
Graduate Program Director
Harris Hall South, 1015 Floyd Ave., room 2011
Office hours: Thursdays 12 p.m. to 3 p.m.
Education
Ph.D. in Biochemistry, Virginia Commonwealth University
M.S. in Criminal Justice, Emphasis in Forensic Science, Virginia Commonwealth University
B.S. in Biology, The College of William & Mary
Bio
Dr. Williams teaches several of the forensic biology track upper-level and graduate courses. She started her career in forensic molecular biology when she was appointed to a forensic biology fellowship with the Virginia Institute of Forensic Science and Medicine in 2002. Upon the successful completion of the fellowship, she worked as a forensic scientist for the Virginia Department of Forensic Science until 2007. As an examiner in Forensic Biology, she performed serological and STR DNA analyses on hundreds of cases. Dr. Williams has presented original research at conferences and in poster sessions, and has taught forensic biology related introduction and refresher courses for law enforcement personnel. She has testified as an expert witness in forensic biology in several circuit courts in the state of Virginia. She has publications in forensic science, molecular biology and biochemistry, has been a member of the Mid-Atlantic Association of Forensic Scientists since 2004, is a Fellow of the American Academy of Forensic Sciences, and is currently serving as a Commissioner for the Forensic Science Educational Program Accreditation Commission (FEPAC).
Research Interests
Forensic body fluid identification, Including microbial, miRNA, mRNA and traditional methods
Front-end forensic DNA workflow optimization including optical trapping and cell selection
Phenotypic characterization
Select Publications
CA Lewis, S Seashols-Williams. Design and optimization of a 16S microbial qPCR multiplex for the identification of feces, saliva, vaginal and menstrual secretions. J Forensic Sci. 2022 Mar 30.
C Rhode*, CA Lewis, J Szekely, A Campbell, M Creighton, E Boone, S Seashols-Williams. Developmental validation of a microRNA panel using quadratic discriminant analysis for the identification of seven forensically relevant body fluids. Forensic Sci Int Genet. 2022 Mar 24;59:102692.
AL Tan-Torres Jr, JP Brooks, B Singh, SJ Seashols-Williams. Machine Learning Clustering and Classification of Human Microbiome Body Sites. Forensic Sci Int. Volume 328, November 2021, 111008.
C Smith, JO Cox, C Rhodes, C Lewis, M Koroma, BC Hudson, T Dawson Cruz, SJ Seashols‐Williams. Comparison of DNA typing success in compromised blood and touch samples based on sampling swab composition. J Forensic Sci. 2021 Feb 24.
BC Hudson, JO Cox, SJ Seashols-Williams, T Dawson Cruz. The Effects of dithiothreitol (DTT) on fluorescent qPCR dyes. J Forensic Sci. 2021 Mar; 66(2): 700-708.