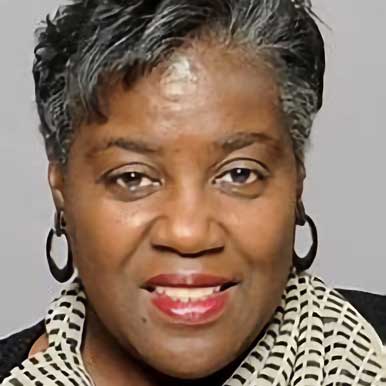 Sylvia Buffington-Lester
Affiliate Adjunct Professor
Education
Virginia State University (Vocal Education Major)
FBI Academy (Science of Fingerprints)
Bio
Sylvia Buffington-Lester, a native of Richmond, Va., is a forensic scientist section supervisor at the Central Laboratory of the Virginia Department of Forensic Science in Richmond, Va. She has been employed there for nearly 30 years in the discipline of friction skin analysis. Prior to tenure of 16.5 years as a fingerprint examiner for the Federal Bureau of Investigation in Washington, D.C., where she received her initial training, she majored in vocal education at Virginia State College (now University) in Petersburg, Va.
In addition to her current career as a forensic scientist, Buffington-Lester is an affiliate adjunct faculty member of Virginia Commonwealth University, where she has served for more than 10 years. In 2015, she received the VCU College of Humanities and Sciences Distinguished Adjunct Award.
Throughout her career, Buffington-Lester has been interviewed by and appeared in several news media, including Discovery Channel and the Associated Press and in an article on forensic science in the July 2016 issue of National Geographic Magazine.
Buffington-Lester is a member of the International Association for Identification; she serves on the editorial board of its publication, Journal of Forensic Identification and the Chesapeake Bay Division, a regional division where she has held several leadership positions. In 2005, she was elected as its first Black president and served in 2006 as chairman of the Board of Directors.
With a passion for teaching and helping others to achieve excellence, Buffington-Lester often coaches others to develop their presentations skills, in addition to the following:
Presentation to college students on employment preparation to address first impressions and interview performance
Conducted a workshop for a STEM project at Virginia State University
Presentation: "Fingerprints in the Age of Biometrics"
Seminar for college students on decision at Virginia Union University
Sylvia Buffington-Lester has received numerous awards, honors and commendations for professional achievement and dedicated community service throughout her career. She maintains a "can do-dare to be different" attitude and continuously convey to her students and others her belief that by using one's existing talents and abilities, dreams can turn into realities.
Research Interests
Latent print development on unlikely substrates
Unconscious bias
Affiliations
Courses
FRSC 410 Analysis of Pattern Evidence (undergraduate)
FRSC 661 Analysis of Pattern Evidence (graduate)
Awards
Virginia Commonwealth University Distinguished Adjunct Professor Award
Chesapeake Bay Division of IAI Distinguished Member Award
Cavalier Chapter of American Business Women's Association 1988 Woman of the Year
1999 Top Ten Business Woman of the American Business Women's Association
Links